"Aiden was professional, personable and caring, her counselling services were very valuable to me. Aiden helped me better understand myself and how to cope with the challenges I have been facing. I would recommend her to anyone." – S., 25
Welcome to Emergent Education Consulting. I'm Aiden Lum Sisler, a Registered Therapeutic Counsellor, coach, consultant, trainer, facilitator, and dancer, who lives and loves to infuse the ideal and the divine into everyday practicalities of life. Thanks to the support of long-time relationships, a re-examination and reclaiming of my own history, and newly forged bonds in communities who either newly embraced me or never gave up on me, I've worked hard – which I've discovered doesn't always mean working more! – to find ways of carving out space to allow wellness and self-healing to take the lead.
I truly believe that you possess the power to transform yourself and your world for the better and have been fortunate enough to experience and witness these deep healing processes. I want to share some of these approaches and tools, techniques and teachings, offering up resources and energies that empower you to live in wellness and get back on track during and after stumbling blocks and natural 'diversions' stemming from resisting and surviving life and the world's challenges. If you take one thing from my words here, know that you are not alone. No matter how seemingly small, it's incredibly important to take steps towards building up power for yourself, your relationships, your life and your well-being. Having a rallying yet compassionate companion throughout the process of change can be beneficial for many individuals on the path to 'bodymind' wellness. So let's get started – we got this!
I provide a range of complementary services including professionally certified counselling therapy as a Registered Therapeutic Counsellor (RTC), consulting, coaching, instruction, facilitation, research, and program development to diverse groups of individuals, groups, and the community at large. Book a session to get going right away with a free 20 minute telephone consult: Schedule Appointment
If you'd like to book a session or sign-up for other Emergent Education Consulting services, schedule a time here: https://eecs.as.me/. You can also get in touch by email: emergenteducationconsulting@gmail.com.
Credit cards, cash, cheques, and electronic transfer accepted. Low-cost slot(s) and sliding scale based on need and availability. *Low Cost Slots Currently Available*
+
"Within a few months, Aiden and I have worked on helping me define myself as my own individual. Aiden has allowed me to see the light of the tunnel much closer now. Not only this, she has given me the sense of personal accountability too. She always listens and I'm appreciative that I can continue my work with her."
+
W, 26, says: "As a second-generation immigrant in Canada, I have faced various identity crises and related challenges. Dr. Sisler's international training background has helped me enormously in dealing with such issues. She has taught me to recognize my strengths and put the past into perspectives I have not thought of before. I give Dr. Sisler my highest recommendation. Thank you Dr. Sisler!"
+
"Aiden is very methodical in her approach and I found her very helpful in changing my perspectives. She is is very consistent with useful feedback and adept at knowing my motivations and nuances quickly. I highly recommend Aiden's services and unequivocally thank her for helping me look forward."
+
As a therapist, educator, researcher, consultant and author, you'll find an assortment of works on innovative, inclusive trainings and projects aimed toward individual and community-based well-being, liberation and freedom. I adopt a broadly ecologically-oriented mind, body and spirit-aligned approach to topics such as self- and cultural- acceptance, awareness, and compassion; embodied learning and complementary holistic health; and social ecology across the lifespan.
I believe that as living beings in complex social arrangements, we are all tasked with numerous complex challenges throughout our personal lives and on a grand scale. It's 2018, after all, and a lot of serious stuff threatens to plague not just our attempts at cultivating wellness, peace, and presence but our loved ones, our communities, our world. It can be overwhelming to stay engaged and believe and work for that which we value. In this way, my work focuses on drawing upon your inner wellspring of gifts and unique characteristics; identifying, developing and practicing new skills; and expanding our wider network of resources. This can be achieved and cultivated in particular through social connections like the therapeutic relationship, as we find ways of peaceably and harmoniously existing with ourselves and others.
When working with clients, I take a blended and complementary practitioner-, theoretical-, and research-backed approach for the individualized, comprehensive, and long-lasting results. Informed scientific evidence placed alongside ancient and modern personal and collective wisdoms offers up emergent solutions toward flourishing at the personal, global, and local level. Each of us, united and multiplied together, may choose to contribute our uniqueness to the liberatory project of true democracy, freedom and well-being for ourselves and for all.
I strive to see the beauty and potential in the everyday and in everyone. It's been a challenge and continues to be a juicy journey. By continuing to be enamoured with the immense potential and uniqueness of each and every person, the beauty of the natural world, and opportunity in the moment and beyond, clients find I don't shy away from discussing their greatest hopes and innermost dreams, encouraging them to live vibrantly, deeply and passionately without burning out. Let's connect. emergenteducationconsulting@gmail.com.
+
"As a therapist, Aiden provides a perfect combination of support, validation, and guidance in her sessions, helping you to identify your strengths as well as broader themes of challenges. She is a compassionate, kind-hearted human being who is also a wonderful listener! I have been working through a number of identity/oppression-related issues and it's been incredibly helpful to see someone who connects individual challenges you are experiencing to larger societal issues. I would highly recommend Aiden specifically to PoC, women, working-class and LGBTQ+ folks."
+
"Your task is not to seek for love, but merely to seek and find all the barriers within yourself that you have built against it."
– Rumi

+
"If still more education is to save us, it would have to be education of a different kind: An education that takes us into the depth of things."
– E. F. Schumacher
+
"A human being is part of the whole called by us universe, a part limited in time and space. We experience ourselves, our thoughts and feelings as something separate from the rest. A kind of optical delusion of consciousness. This delusion is a kind of prison for us, restricting us to our personal desires and to affection for a few persons nearest to us. Our task must be to free ourselves from the prison by widening our circle of compassion to embrace all living creatures and the whole of nature in its beauty. The true value of a human being is determined by the measure and the sense in which they have obtained liberation from the self. We shall require a substantially new manner of thinking if humanity is to survive."
– Albert Einstein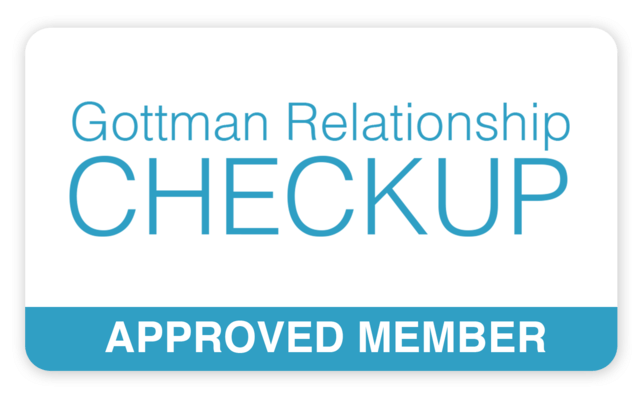 I am grateful to live and work on the occupied, unceded and ancestral territories of the xʷməθkʷəy̓əm (Musqueam), səl̓ilwətaɁɬ (Tsleil-Waututh) and Sḵwx̱wú7mesh (Squamish) Coast Salish Nations.